SUZHOU, China, May 24, 2021 – Gstarsoft is pleased to announce the release of GstarCAD Architecture 2021 and is available for download. GstarCAD Architecture is professional CAD software specialized for architectural and construction design.
Get to know GstarCAD Architecture 2021
Based on the latest GstarCAD platform, GstarCAD Architecture 2021 has the complete functionality and similar interface of GstarCAD platform with architectural features. With convenient and specialized building design tools, GstarCAD Architecture 2021 has made architectural drafting more efficient, check some of the key features to get to know GstarCAD Architecture 2021.
Convenient Tool Box
The convenient and intuitive tool box contains a lot of practical functions that can be used to make our design process smoother and save us more time.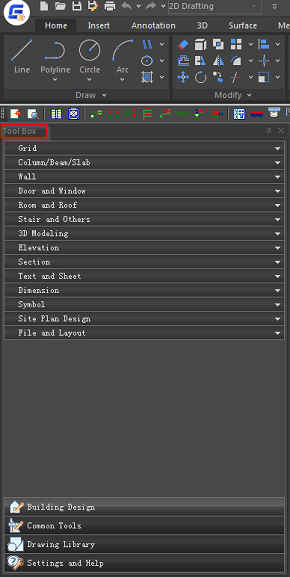 We can easily create architecture custom objects such as different styles of walls, doors, windows, stairs, and more. For example, we can choose from Straight Stair, Spiral Stair, Curve Stair, as shown in the following picture.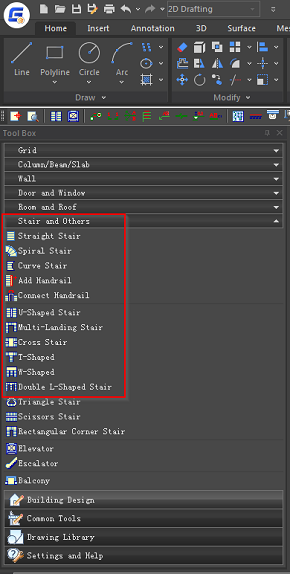 Table
Nothing beats visualizing your data. In GstarCAD Architecture 2021, door data, window data and hole data could be counted in a table, which could be exported to Word or Excel files and imported to DWG file at the same time. This useful function has made creating and editing table much easier and more flexible.
Various styles from Drawing Library
The Drawing Library of GstarCAD Architecture 2021 provides various styles for door, window, etc.
Users can choose various design styles from library for architectural plan and construction drawing, making the drawing process more efficient.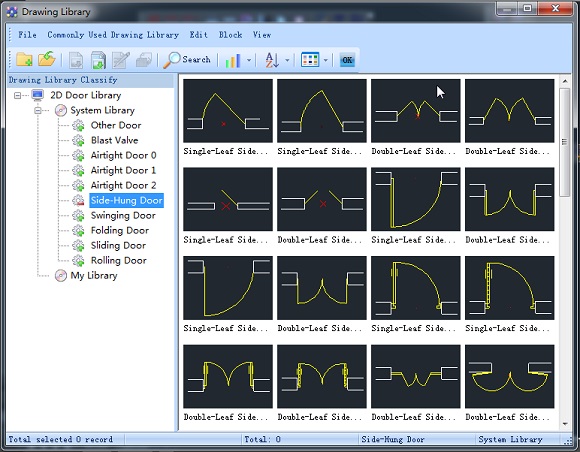 Automatic 3D Modeling and Section
GstarCAD Architecture 2021 supports automatic 3D modeling function while drawing the 2D floor plan, users could easily create section drawings with automatically generated matching dimension and floor symbols. Compared with manually drawing, this could save time and enhance work efficiency.
Dimension & Symbols
GstarCAD Architecture 2021 provides many kinds of flexible annotation tools, dimension tools and professional symbols, which enable us to not only quickly complete window-door dimension, stair dimension but also conveniently add useful symbols to the drawing such as arrow symbols, elevation symbols, index symbols, etc.
Try it for free
Download is available here https://www.gstarcad.net/architecture/ and try it for free for 30 days !
About Gstarsoft
Founded in 1992, with more than 25 years of experience in CAD business, Gstarsoft has gained a large number of users and global partners through quality products and premium service. The worldwide distribution networks cover over 50 countries and most partners have more than 10 years of cooperation with Gstarsoft. With 4 R&D centers and over 150 software development professionals, Gstarsoft keeps devoting to streamlining the design procedures and revolutionizing the design industry by providing more innovative CAD solutions with new technologies in the fast-changing market. For more information, visit http://www.gstarcad.net.