Photocentric, inventor of LCD 3D printing, will showcase its additive manufacturing technologies at MECSPE – 9-11 June at BolognaFiere, Bologna, Italy – alongside its new distributor, Qi Factory. On show at Qi Factory's stand will be the brand-new Photocentric LC Magna v.2, a completely re-engineered 3D printer for 2022 which delivers an effective large-scale additive manufacturing solution to produce end-use parts at scale. The Qi Factory team will be on hand to discuss how its tailored additive manufacturing solutions can benefit businesses in a variety of markets, including furniture and home decoration, automotive, sports equipment, footwear and more.
"Qi Factory was formed to meet the growing demand for tools, services, and skills in additive manufacturing," says Giuseppe F. Ciranna, managing director, Qi Factory. "We passionately believe that additive manufacturing will be instrumental in delivering the factories of the future – radically changing the manufacturing sector forever. We are therefore excited to be helping Photocentric bring their innovative printing solutions to the Italian market. Besides their best-in-class size printers, and wide variety of high-performance materials, we also have a shared vision of enabling volume part production using 3D printing technology. We are looking forward to this journey together very much."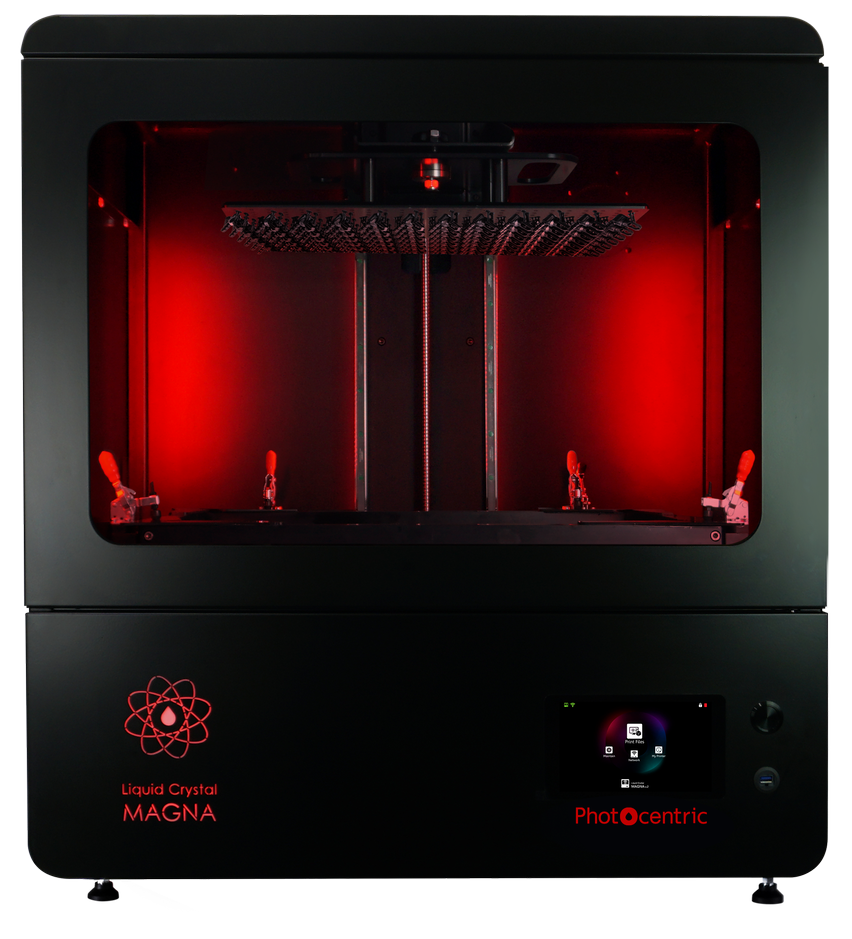 Visitors to the Qi Factory stand at MECSPE will be able to see the new Photocentric LC Magna v.2 up close and learn how it delivers speed, volume and cost savings to businesses without compromising on quality. Magna v.2. features a brand-new control system, significantly faster print speeds – in some cases more than double – and a hydrophobic platform which further boosts productivity and reduces waste. With its impressive build volume of 510 x 280 x 350mm, the LC Magna effortlessly delivers accurate end-use parts consistently and at scale. The versatile LC Magna features a brand-new quad processor for enhanced performance, and upgrades to the control system for superior reliability and accuracy.
"It's a pleasure to have Qi Factory as our partner, and MECSPE will provide an excellent platform to showcase our additive manufacturing solutions in Italy," says Agustin Soriano, Sales Director, Photocentric. "We are excited to learn from Qi Factory's local market understanding and expertise as we look to bring Photocentric's unique benefits to the region and expand our customer base."
Further details about Photocentric's additive manufacturing solutions are available at photocentricgroup.com.
About Qi Factory
Qi Factory was founded in 2017 to meet the growing demand for tools, services and skills related to additive manufacturing by the North-East Italian industry: Developed as a 3D printing branch within Tecnosystem, subsequently Tinet -Holding Gruppo Tecnoinformatica-, a group leader in the office and production printing market, the company has consolidated in a few years, carving out a prominent place in the sector.
Today Qi Factory provides additive solutions for manufacturing to a constantly growing clientele, especially in the sports and consumer product sector, among which several leading Italian companies on international markets stand out. Our customers continue to choose us for the "tailor-made" approach that we are able to guarantee to their projects, and for the "one to one" relationship we offer both in training and after-sales.
URL: qifactory.com
About Photocentric
Photocentric is the inventor of LCD-based 3D printing, and an award-winning specialist resin and LCD printer manufacturer based in Cambridgeshire, UK and Arizona, USA. Building on its vision of enabling custom mass manufacture with its innovative 3D printing technologies using LCD screens, Photocentric's large format LCD printer range includes Liquid Crystal Magna, which delivers significant speed, volume and cost savings to business around the world in a range of industries. Photocentric is a patent holder in visible light curing technologies and specialises in photopolymerisation, manufacturing an innovative range of photopolymer resins compatible with any printer operating from 355nm to 460nm.
For more information, visit https://photocentricgroup.com/.