TAMPA, FL, USA, Oct 1, 2021 – BobCAD-CAM, Inc., the world's leader of powerful and affordable CNC software, announces the release of BobCAD-CAM Version 34. It's now available for download. Versioan 34 provides the "Ultimate Multiaxis Bundle" for Job Shop/manufacturers programming 3, 4 or 5 Axis CNC machines. The just released V34 offers new toolpath technology that reduces programming time, simplifies processes while expanding shops capabilities for multi-axis machining.
 "I am so excited for users to get their hands on the BobCAD-CAM V34 product. Every customer will find enhancements and new features to get their NC programs to the machine faster and easier! There was a lot of focus on the usability, all the way up to our new Mill 5 Axis Premium toolpaths for all the shops pushing their 4 and 5 axis machines to the limits of what they can do!" Greg Myers, Director, R&D, BobCAD-CAM, Inc.
As an international CAD-CAM solution partner for 36 years, with distribution points in all major markets, BobCAD CAM V34 comes localized in 8 language packs: English, Spanish, French, German, Turkish, Japanese, Czech, and Portuguese. Click here for partnership opportunities
BobCAD CAM V34
Top 10 New Toolpath Technology  for Today's Manufacturing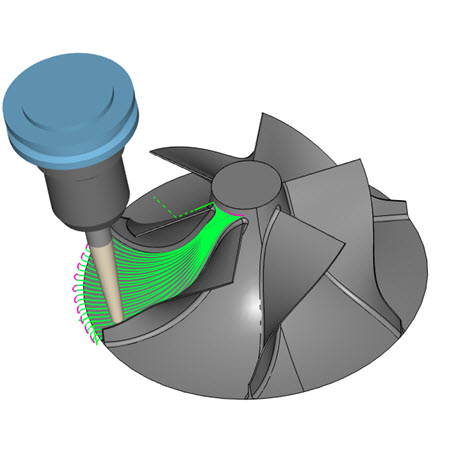 #1 Multiblade
Roughing, Blade Finishing, Hub Finishing, Fillet Finishing
Simplified geometry selection
Machining patterns specifically for impellers/blisks
Benefits: New Toolpath to program impellers/blisks with minimum effort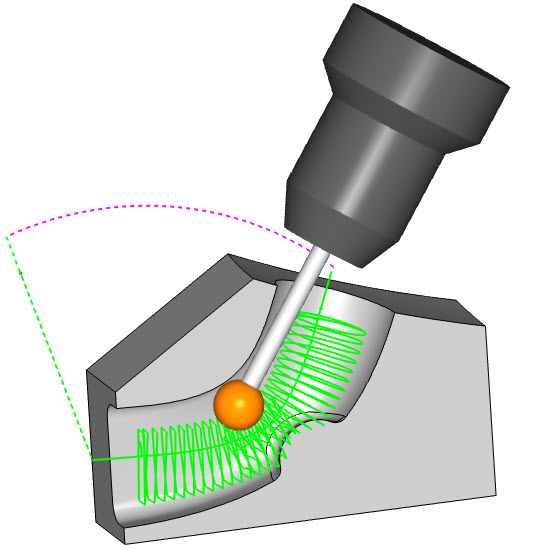 #2 Port Machining
Roughing and finishing of port geometries
Automation for machining from each end
Automatic gouge free linking
Benefits: New Toolpath to program ports with minimum effort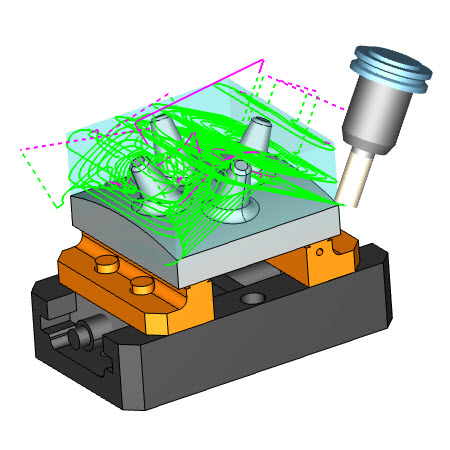 #3 Auto 3+ 2 Roughing
Automatic Indexing
Stock tracking & dynamic holder avoidance
Adaptive and offset patterns
Benefits: 5 Axis complex roughing made simple.

#4 Multiaxis Finishing
Optimized toolpath wizard
Simplified geometry selection
Relative contact point tilt control
Benefits: 5 Axis wall and floor finishing made simple.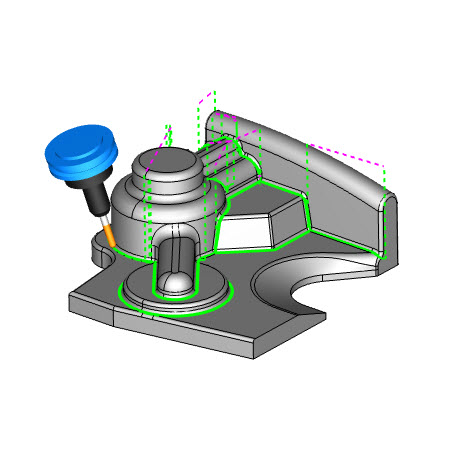 #5 3 to 5 Axis Conversion
Use 3 Axis Toolpaths for 5 Axis
Auto tilting tools based on gouge checking
Quick to setup and use
Benefits: Tilt tools to avoid collisions based on a few simple settings.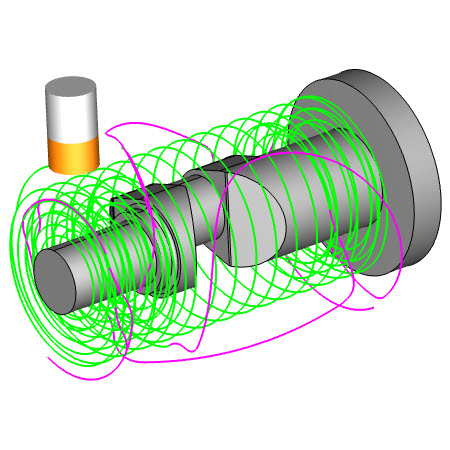 #6 Turn Milling
User customizable Y offset value
Orthogonal or tangential linking
Single and bi-directional sorting
Benefits: 4 Axis turn milling made simple.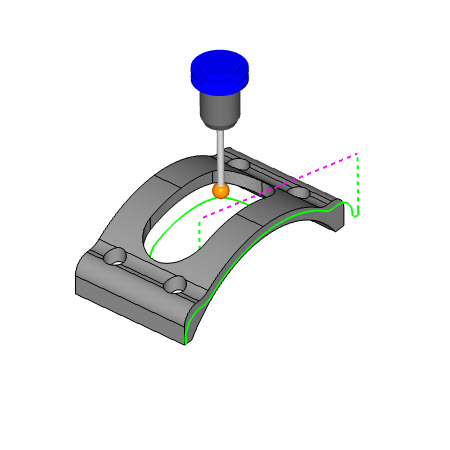 #7 Deburring
Model based geometry selection
Auto detect edges, user defined, and exclusion edges
Edge breaking with undercut for 3, 4 and 5 Axis
Benefits: Improved part processing efficiency with in setup part deburring.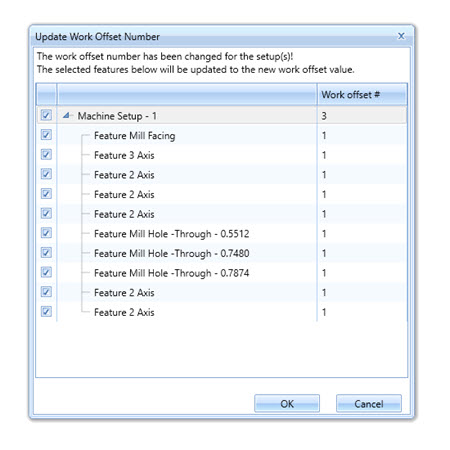 #8 Work Offset Updates
Work offset monitoring
Change work offsets for multiple features at one time
Update work offset when pasting machining features
Benefits: Faster / smarter editing of work offset numbers.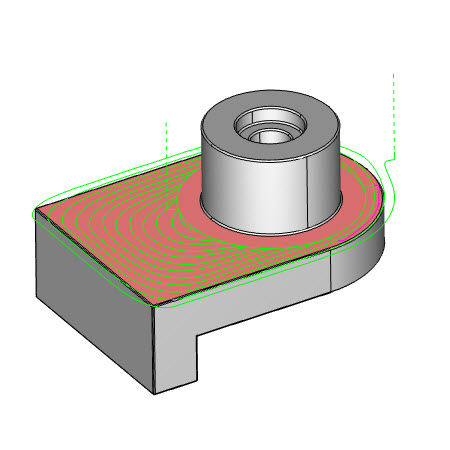 #9 2D Detect Open Edges
Surface geometry selection
Surface driven advanced pockets
Surface driven profiles
Benefits: Reduces / Eliminates geometry creation for advanced pockets.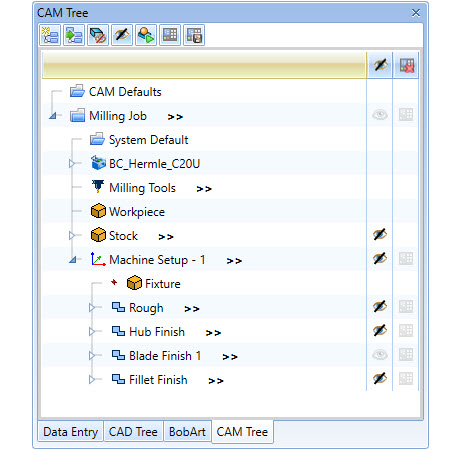 #10 CAM Tree Enhancements
Double click edit of machining features
Auto blank machining features
New extended CAM Tree
Benefits: Less mouse clicks, improved visibility, more options.
For more information on BobCAD-CAM V34, please visit www.bobcad.com. For more information about the latest enhancements to BobCAD, visit Whats New link or call 877-262-2231.
About BobCAD-CAM
Since 1985, BobCAD-CAM provides manufacturers just like you with powerful and easy to use CNC programming CAD-CAM software. Our purpose is helping you effectively automate the machining process. We offer CNC programming solutions for Mill, Mill Turn, Lathe, Router, Plasma, Laser, Waterjet, and Wire EDM machines. For more information, visit http://www.bobcad.com.
About Post Author