QUERETARO, Mexico, Dec 10, 2021 – Support for education is one of the priorities of Sandvik Coromant's Recycling and Social Responsibility Campaign, so in partnership with UNETE, they donated computer equipment for the Miguel Hidalgo Elementary School located in Querétaro, Mexico in the hopes of contributing to closing the gap on access to technology for education in the country.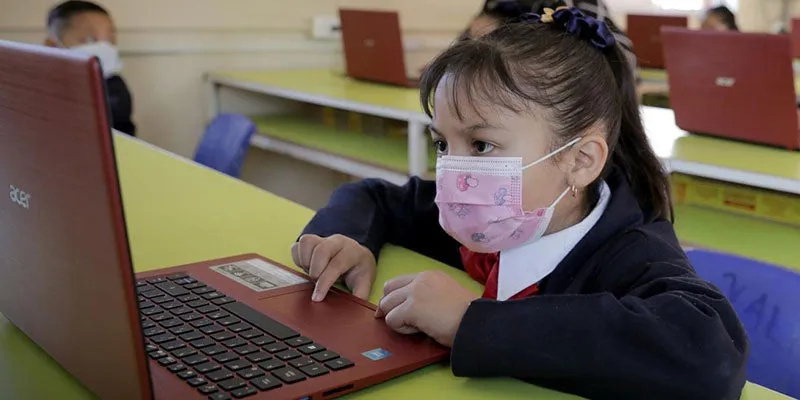 In Mexico, according to the ENCOVID-19 survey, 48.5% of people reported having had difficulties in continuing with the education of children and adolescents at home due to lack of computer and internet during the closure of schools as a result of COVID-19.
According to UNICEF, a third of school-age children worldwide have not had access to distance education during the pandemic.
"The figures are alarming; for Sandvik Coromant education is a priority so we decided to "do our part" by supporting access to technology for Miguel Hidalgo Elementary students. Our commitment is continuous and we hope to continue contributing to this cause in Mexico",  Luciano Rizzo,  Managing Director of  Sandvik Coromant Mexico.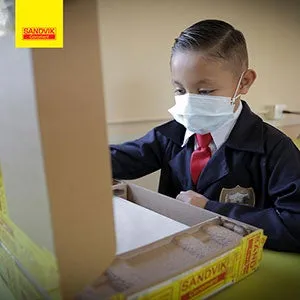 ​According to data from the National Institute of Statistics and Geography, 8 of the 10 highest-paid jobs are currently linked to STEM careers (science, technology, engineering and mathematics), and this is a trend that continues, since the needs of the labor market require solutions in these areas, therefore access to technology for education is necessary and should be prioritized.
The donation event took place with a small number of students and educational authorities, taking into account the protection measures against COVID-19. Both Sandvik Coromant and UNETE authorities reiterated their commitment to education in Mexico. The student community involved was extremely enthusiastic and grateful for this opportunity.
About Sandvik Coromant
Sandvik Coromant, part of the global technology group Sandvik, is a forerunner in cutting tools and machining solutions, as well as development and innovation in metal cutting. The training program provided by Sandvik Coromant, as well as the development and research and thanks to a strong collaboration with our customers to develop more innovative and forward-thinking machining technologies. Sandvik Coromant has more than 3100 patents worldwide, with more than 8500 employees and representation in 150 countries.​ For more information, visit https://www.sandvik.coromant.com.