MAYSVILLE, KY, USA, Feb 11, 2020 – Carlson Software recently named Hungarian native Sandor Vegh, P.S., as its Regional Sales Director for its Land Development Division in Central Europe. The countries he will be covering include Hungary, the Czech Republic, Austria, Germany, and Bulgaria.
While Vegh will remain based in Columbus, Ohio, he is both close to Carlson's corporate headquarters in Maysville, Kentucky, and plans to spend four to five weeks at a time in Europe to best serve the land development industry in his territory.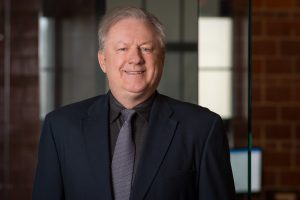 Sandor Vegh
"I look forward to supporting the engineers and the surveying and construction professionals in my region," said Vegh. "I've already started to set up workshops and demos with Carlson clients and also dealers in each of the countries and will be doing that on a regular basis."
Vegh started his career as a land surveyor in Hungary. He moved to the United States in 1987, when he continued surveying and also expanded into construction and machine control, doing quality and quantity takeoffs (utilizing Carlson Takeoff), working with GPS, and, more recently, UAV surveying. He's been working with a wide variety of Carlson Software products for more than 30 years.
"I've both followed and worked with Carlson almost all of my professional life," he noted. "I have admired how Bruce [Carlson, president and founder of Carlson Software] and his team are dedicated to creating newer and better options and functions for the software."
The Carlson Software products featured in its Land Development Division service the agricultural, aerial mapping, civil engineering, construction, data collection, GIS, and land surveying industries. Due to Vegh's machine control background, he will also provide help to the Carlson Machine Control Division in his Central Europe territory.
Vegh can be reached by email at svegh@carlsonsw.com or by phone at 1-(614) 499-7435. For more information about the complete line of Carlson Software, visit www.carlsonsw.com.